Rapid Tooling is a technique that allows duplication of samples from thermoplastic materials within the same day. These parts can be used both in research and development tests and marketing activities. The biggest advantage of this technique is its low cost and shorter production time for orders up to 1000 pieces compared to typical injection molds.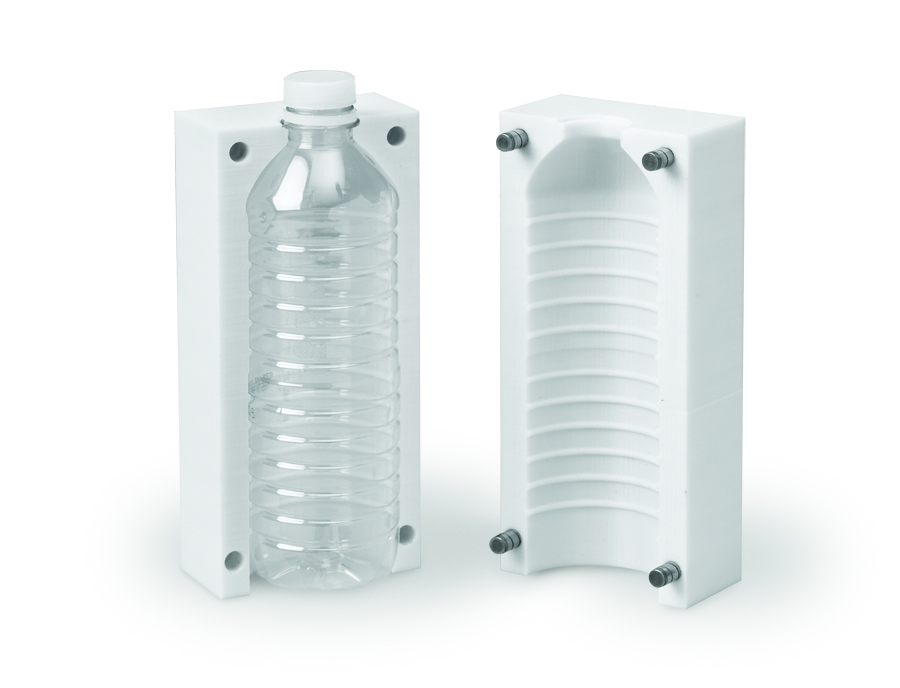 We can respond to prototype production needs in small numbers and pre-mass production as well as instant demands with rapid tooling. As various materials can be used in this process, we choose the material which is closest to the one that will be used in mass production.
We are able to produce many unavailable / out-of- production parts with this technique. In some cases, we serve classic car enthusiasts by finalizing the parts we produce with rapid tooling through post processing such as chrome plating and painting.
Silicone Molding

Silicone molding is a practical method that can be used for the processes of duplication in small numbers. With this technique, it is possible to produce parts whose mechanical qualities are similar to those produced by injection molding. Approximately 30 identical parts can be produced with a single silicone mold. For higher numbers, a new mold should be made. The materials poured into the silicone mold are mostly polyurethane (PU) based. Real thermoplastic raw materials can be simulated with PU resin materials consist of two components.
RIM Molding
Reaction Injection Molding (RIM) technique is used when higher numbers are demanded, and silicone molding is insufficient. RIM is a method that involves mixing of polyurethane based A and B components and injecting into a mold with a low-pressure gun. The mixture in the mold undergoes an exothermic reaction and solidifies within a minute. It is then ready for the next shot.
Prototype (Aluminum) Mold:
This technique is based on the machining of core and cavity of a mold. It is possible to increase the number of shots up to 5000 depending on the complexity of the model. We reinforce surfaces of these inserts with ceramic-based surface coating so that it can be used without wear during intensive production.
We can also make it compatible with plastic injection machines for pilot production upon your request.
Wax Injection Molding (Investment casting)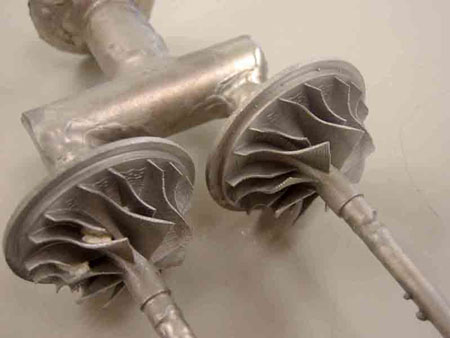 Light alloys and metal products with complex geometries are formed by wax injection molding method. In industry, it is known as "investment casting" which is generally used by jewelers. It is usually preferred in defense, aviation, medical and jewelry sectors. We produce the compressor wheel of turbocharger units used in automotive industry by using investment casting method.